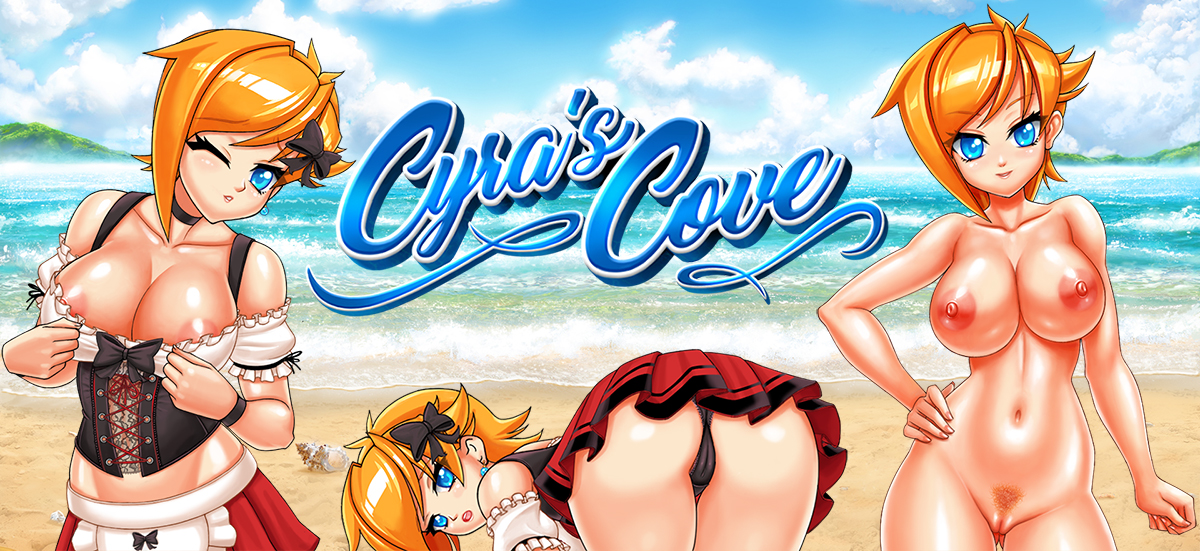 Cyra's Cove
Cyra's Cove is a top-down Simulation/RPG game that has the player control the fate of the game's protagonist, Cyra. The game is set on a once serene tropical island, a place that's now on the fast track to become a soulless resort run by greed.Newly arrived on the island, Cyra ends up in charge of her uncle's run-down beach bar after he ditches it on her to avoid trouble. Control the protagonist as she endeavours to help the island and its people by making the bar succeed. A task made much easierif she decides to cast away a few reservations and learns to use her feminine charms. With a ton of lewd fun to be had, both by working the bar and exploring the island, the player decides how Cyra grows and how depraved her adventure will turn out to be.
Gameplay will feature: Time management,Bar management, Stat progression, Open -world exploration, Lots of outfits, Option for Lewd or Pure run, Arousal meter.
Planned sexual content includes: Facesitting , Drunk , Moral Degeneration, Blowjob, Hand-job, Boob-job, Cunnilingus, Armpit and Foot fetish, Sweat, Big breasts, Pubic Hair, Toys and Masturbation, Anal, Exhibitionism and Voyeurism, Group Sex, Lesbians, Costume play, Milf, Glory-hole, Prostitution, Female Main Character.
It's good to clarify that Cyra's Cove is first and foremost a porn game, but a lot of emphasis will eventually be put on both gameplay and story to compliment it.
Current version (demo 1.0) includes over 100 images and 2 major lewd scenes, with a few more hinted at. The gameplay features an early and limited version of a game day that loops so that players can check out the paths they've missed. Interface and Visual Novel functions are placeholders and better ones are being worked on.
Update: version 1.2 adds a few code improvements to the Windows version. The Linux and Mac versions are currently under inspection for reported problems.
Cyra's Cove is being developed by the Super Pure Bros. You can find out more about us and the game on our Patreon page. If the game happens to interest you, we would be glad if you kept following our progress as we improve and expand it.Any feedback is welcome, both positive and negative.
A near-current version should always be available for free, but please consider supporting us and the project if you find it promising.
Install instructions
1.Extract desired version from archive.
2.Run Cyra's Cove.exe
Download